Are you seeking guitar lessons in the city of Edmonton?
Have you always wanted to play guitar but are not sure where to begin?
Do you feel that you have taken things on the guitar as far as you can on your own and need some help getting to the next level?
Does your child ask you over and over again if they can take guitar lessons?
Does your son or daughter love music but seems bored out of their tree with their music lessons?
I may be able to help you with these things.
My Edmonton-based guitar program offers a personalized lesson experience for players of all ages that respects and validates a student's own ideas about music, while still giving them a firm foundation in music theory and guitar playing technique. There is nothing generic about my approach; every student's lesson content is specifically tailored to their interests and goals.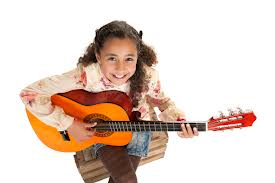 First and foremost, I believe that students should play the music that they enjoy. This may sound obvious, but students constantly tell me about lessons that they have taken in the past where they have learned to play just about everything but what they were interested in playing. As a student of mine, you will decide on virtually all of the music that you will learn. Let's face it, if you're not playing the music you like, it's not as much fun to play. Students begin by submitting a list of 10 of their favourite songs and then this music is then integrated into their lesson curriculum.
I subscribe to a long term view of music education that is nurturing and not too pushy or regimented. For starts, I never guilt anyone out for not practicing. I think people should pursue learning at their own pace and learn whatever type of music they are most excited about at the time. Lessons are as rigorous or relaxed as what works for you.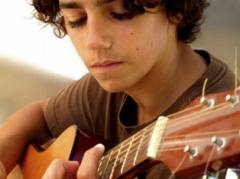 What unites all of my successful students is their love of music and interest in playing guitar. I try to nurture these traits in my students.
Learning to play music is a gift that can be enjoyed for a lifetime. It is something you can give to and get something back from. It's fun! As an added bonus, numerous studies reveal that whether you're young or old, playing music is beneficial to the brain. If you've always wanted to play guitar, what is holding you back? If your son or daughter keeps asking you for guitar lessons, you owe it to them to give them a chance to learn!
---
Please visit the Guitar Lessons by Everett Frequently Asked Questions page for more information.
---